Your Winches & Lifting quotes in a few clicks...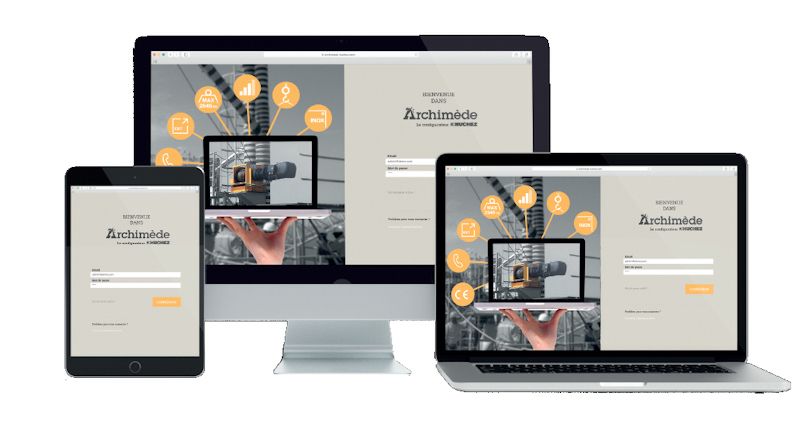 You are a distributor and you want to set up this digital tool for your teams ?

ARCHIMEDE is a digital support selection tool for our lifting equipments, accessible online from a computer or a tablet.
EASY TO USE: you can determine in a few clicks the lifting equipment suitable for your clients' projects.
PRACTICAL: once the main material has been selected, the tool automatically proposes the essential and associated accessories (cable, hook, pulley, etc.).
EFFICACE : you quote quicker, have the real-time information on the availability of the products.
For any further information, our team are at your disposal to inform you : please do not hesitate to contact us!