The public sector construction is one of the first economic activity fields.
Building construction, structural work, quarries, infrastructures such as roads or piping/canalization or road networks... permanently require the use of lifting equipments, to pull or lift a load.
We are here to listen to you and to study the most appropriate solution to your problematic.
Umbilical winch for drones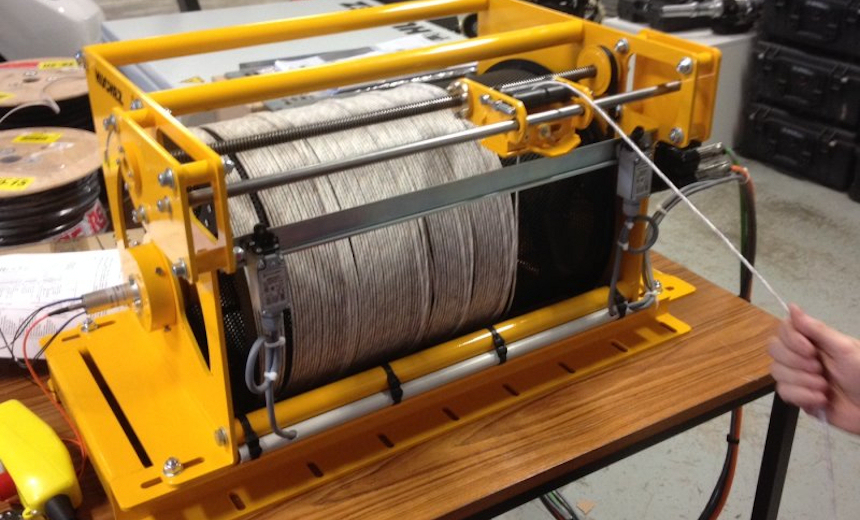 Presentation
This winch is used to manage the umbilical cable of a drone: power (550 V) and communications (OF). To perform this function, the winch provides a tension of approximately 1 daN in the umbilical cable connected to the drone in flight.
Technical characteristics
Capacity: adjustable from 0.5 to 3 daN (500 g to 3 kg), maximum pursuit speed: adjustable from 0 to 900 m/min. The winch is operated independently and has a detachable pendant control that can be used for maintenance. The umbilical cable is composed of 4 cables for powering the drone and an optical fiber cable for comunications (control and video). The winch is equipped with a cable guide, an anti-expansion system, over-travel sensors and a return collector (optical fibre and electric cables).
20 t lifting winch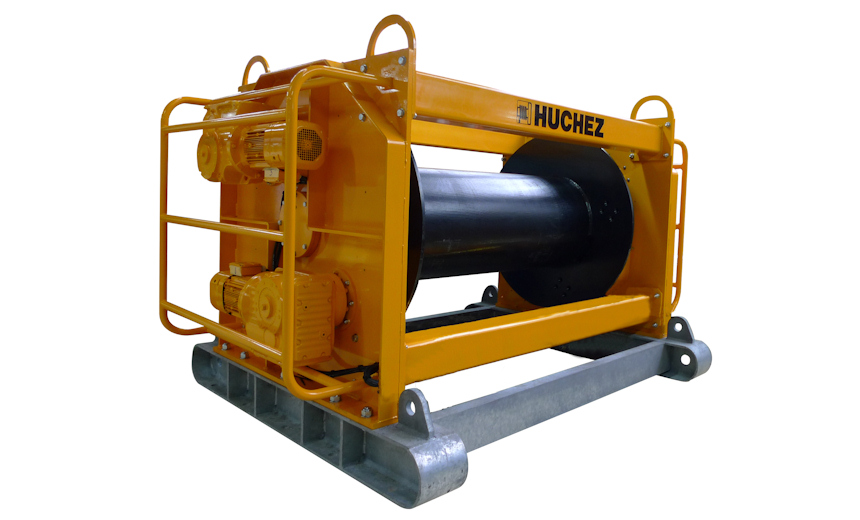 Technical characteristics
Equipped with 4 motor reducers, this 20 tons capacity lifting winch can wind 1400 meters of wire rope (diameter 32 mm). Capacity : 20 tons in lifting on the last layer, speed : 5 m/mn.
Gravity winch and load arrester winch 600 kg on 1000 m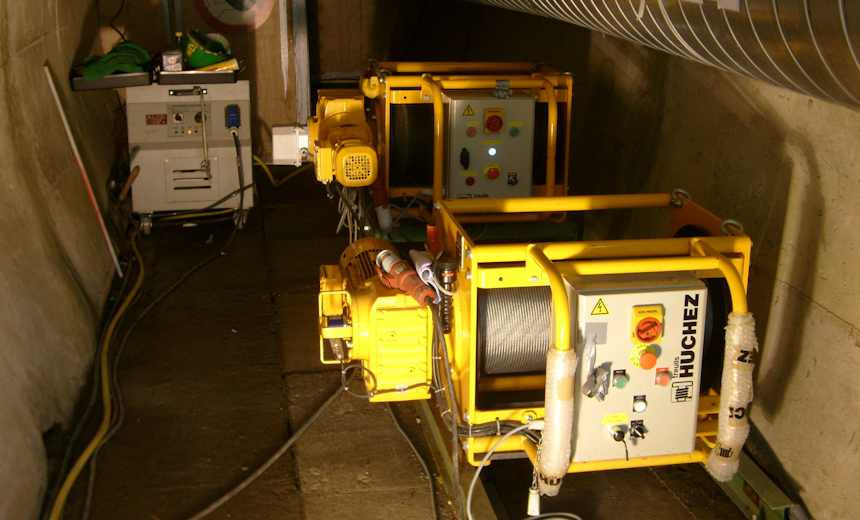 Presentation
Site winches for working in pen-stocks. The set is made of a lifting winch, a load arrester winch and a winch simulating gravity.
Technical characteristics
SWL: 600 kg, speed 14 m/min, useful wire rope length of the 3 winches: 1000m.
Gantry crane for glass laying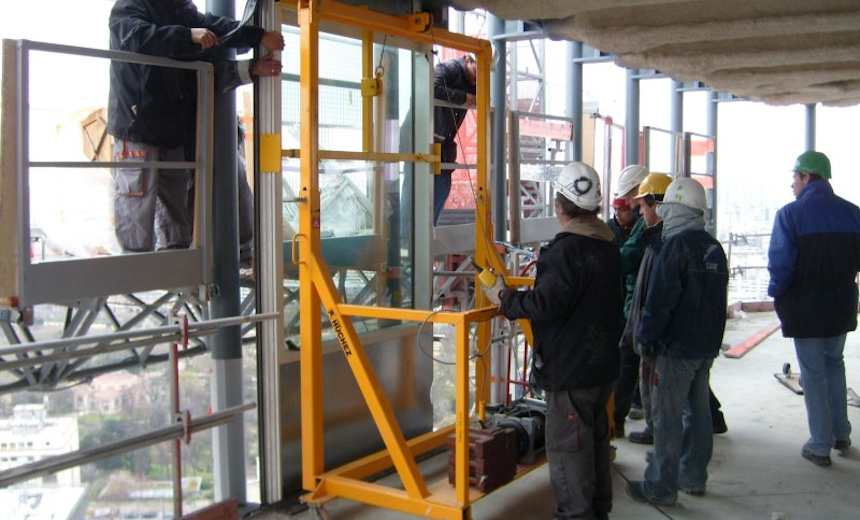 Presentation
This gantry crane, equipped with a winch, has especially been designed to lay glass from the inside of the building. This set is foldable and telescopic to fit in a building site lift.
Technical characteristics
SWL: 250 kg, speed: 5 m/mn, power: 230 V single phase via an inverter.