The load arrester winch is used to secure a heavy load (several tons) and on long length (several kms). It can be essential to handle sensitive loads or lift people.
HUCHEZ Engineering is at your disposal to accompany you to define your project.
Tractor lifting winch with follower load-arrester winch for penstock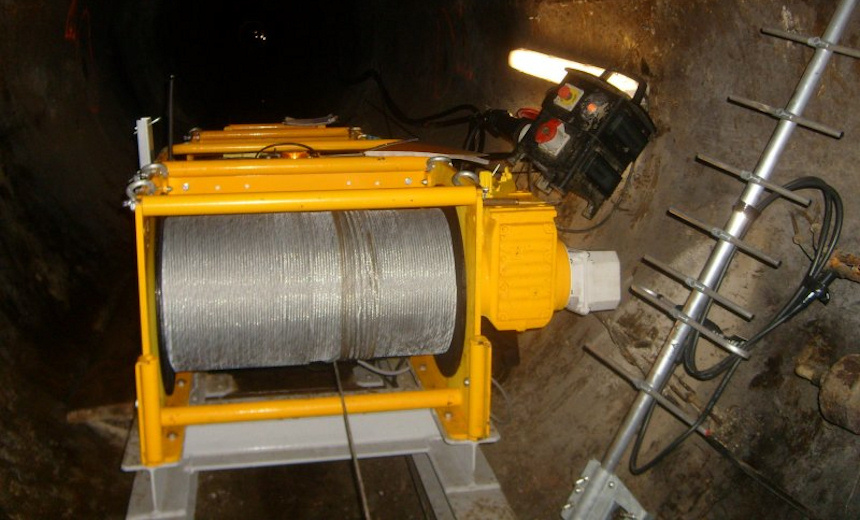 Presentation
The winches guide and retain a mobile load in 1000 m long penstock. The lifting winch carries out load raising and lowering operations. The load-arrester winch ensures the safety of the load during its movement. Possibility of certifying this equipment in lifting of personnel.
Technical characteristics of the tractor winch
Maximum lifting capacity 600 kg , speed on first layer : 10 m/min, useful stroke : 1000 m, radio control of 1 kg range (with YAGI antenna) / coupling of the operating control with the load-arrester winch, manual brake release with automatic return, upper and lower limit switch, coupling of the emergency stop with the fall-arrester winch, electronic load limiter, timing during the stop to maintain the load-arrester winch in operation (2 s).
Technical characteristics of the load-arrester winch
Load arrester winch with over speed detection, holding capacity: 800 kg, recalling force of the cable: maximum 70 kg on the first layer, maximum tracking speed on the first layer 15 m/min, control: button for adjustment of the effort of pursuit high effort or low effort/coupling in operation with the tractor winch, wire rope: 1000 m.
Load arrester winch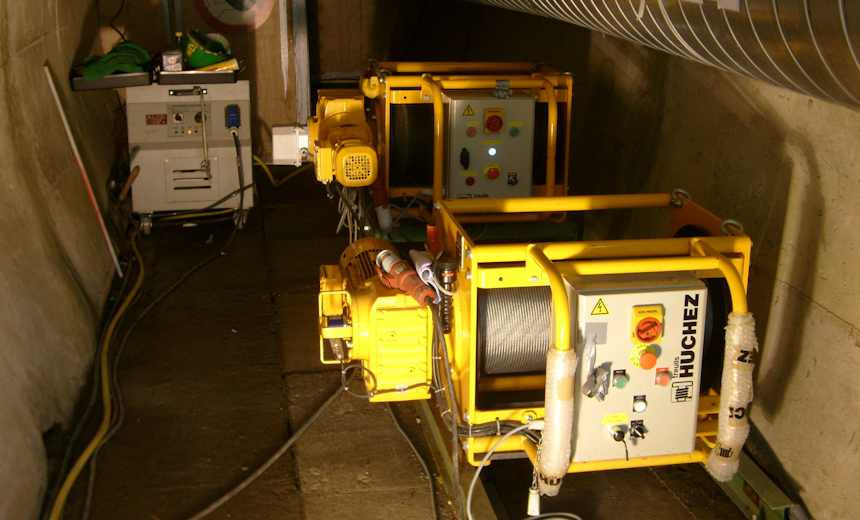 Presentation
These winches are used to maintain or secure a load by controlling its position (lifting winch), its speed (load arrester) or its effort (gravity winch).
Gravity winch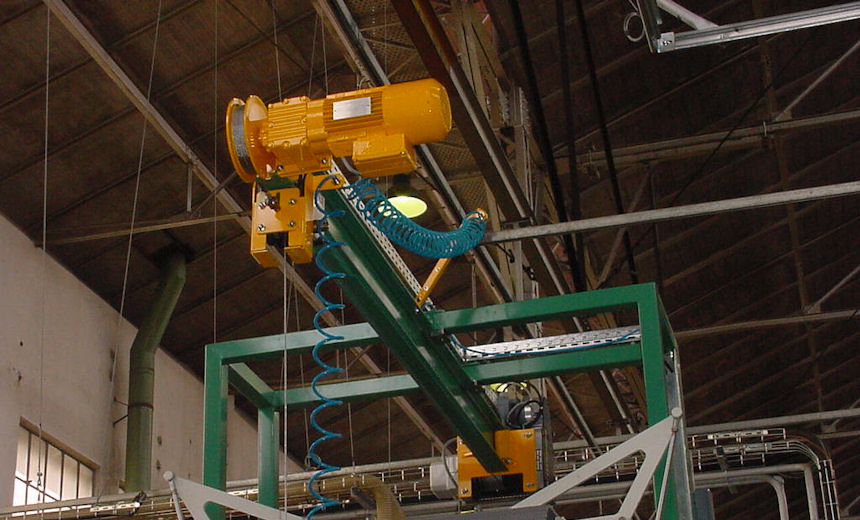 Presentation
This winch enables to maintain the effort and to keep apermanent mechanical liaison with the load. Integrated to the process to simulate gravity, it allows also keeping the load in a precise position.
Personal lifting winch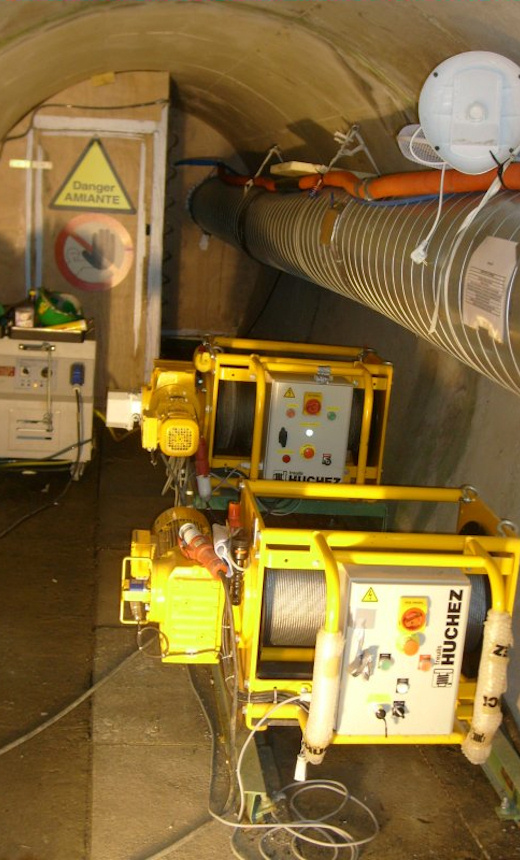 Presentation
This winch allows following the load (follower winch) with the aim to secure it. It generally comes in parallel of handling equipment (lifting winch). Winch usually procided with a brake, it can be equipped with an over speed detector and a trouble shooting hand wheel to manually lift the person or the load.