Often used in fixed places, sometimes used as handling equipments, inustrial winches are production or maintenance tools.
HUCHEZ Engineering accompanies you to define a new product or a new process but can also study the replacement (direct replacement) of existing equipment: winch, hoist, special machine...
Specific solution
for rapidly covering and uncovering the SNCF waggons used for the transport of merchandise
Presentation
A system on arms, installed on the platforms between two loading tracks. Each winch is positioned between two waggons, with four cable outlets (upline or downline on each of the tracks) allowing for the opening or closing of the covers of the SNCF waggons.
The manipulators are controlled by one single radio control, for both the winding and the unwinding of the cable. Before each movement, the operator temporarily selects the manipulator selected for the manoeuvre.

Technical characteristics
Effort: 150 daN, speed: 25 m/min (45 m/min rapid and empty), a 28m Ø5 mm textile cable with a protective handle, shackle and hook. These winches are also equipped with a deflector and cable maintaining pressure rolls.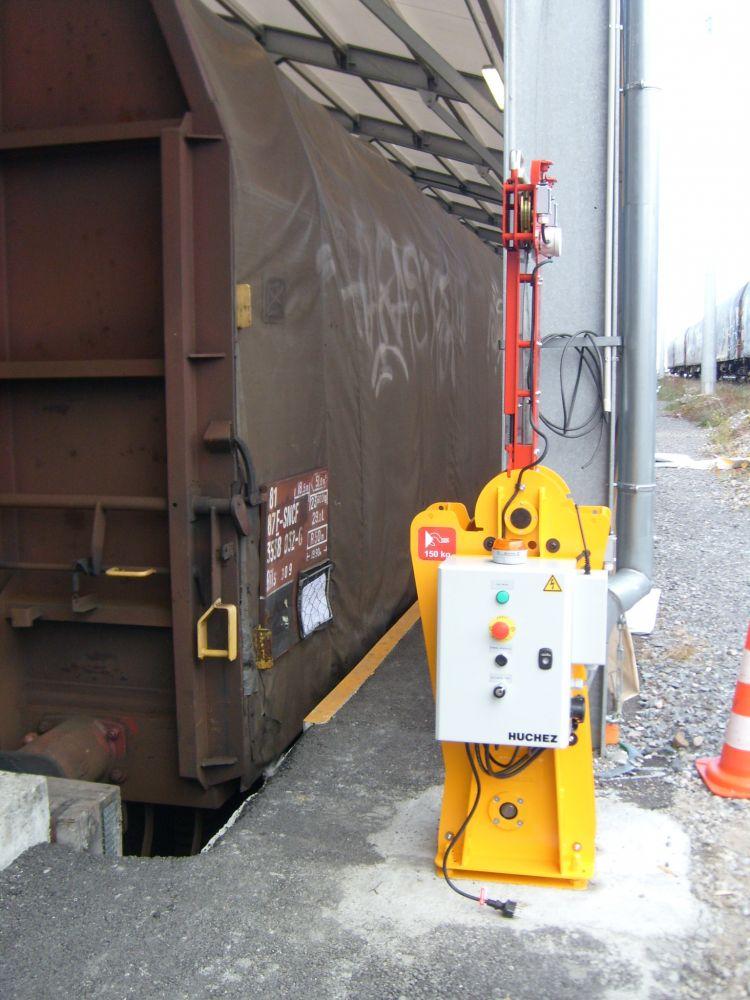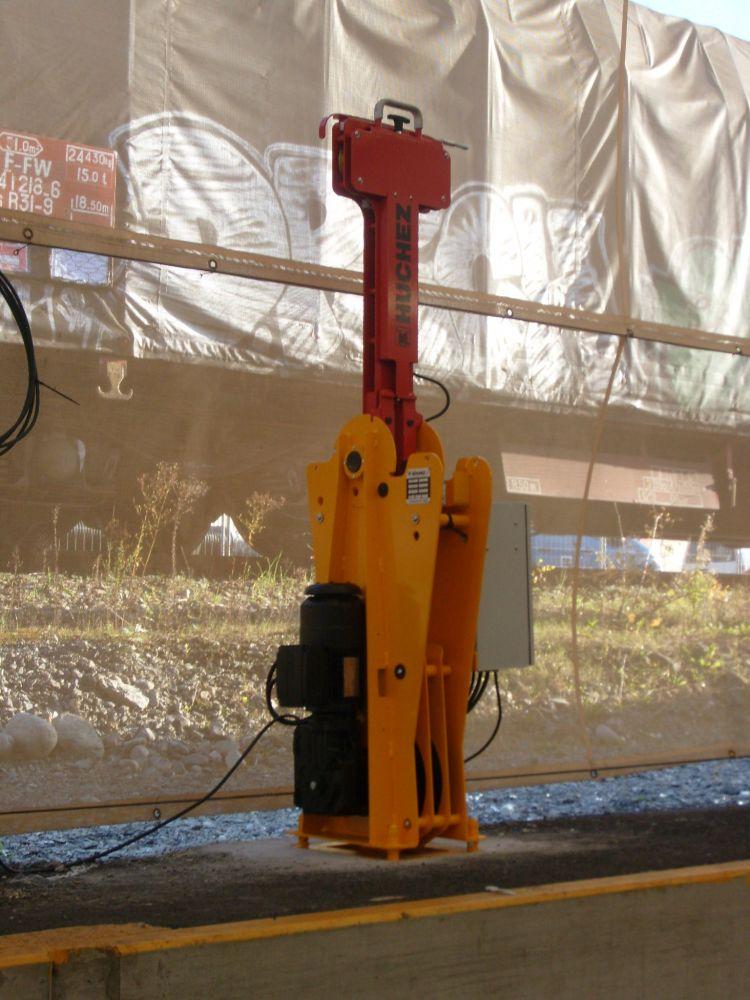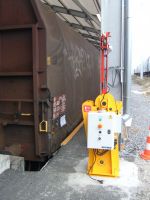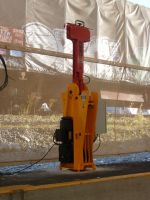 Constant tension winding winch
Presentation
This hauling winch is intended to wind a cable and it exerts a limited effort whatever the situation. The tensile force is adjustable by a potentiometer.
Technical characteristics
3 operating modes (manual, automatic, free / disengaged drum), maximum tension of the first layer: 80 daN. Maximum tracking speed at first layer: 75 m / min. Control on cabinet: selector for manual mode and automatic mode, wind / unwind button, potentiometer for adjustment of the effort in the cable (from 0 daN to 80 daN). Fitted with 120 m of wire rope Ø 25mm. The force limitation is active even in manual mode.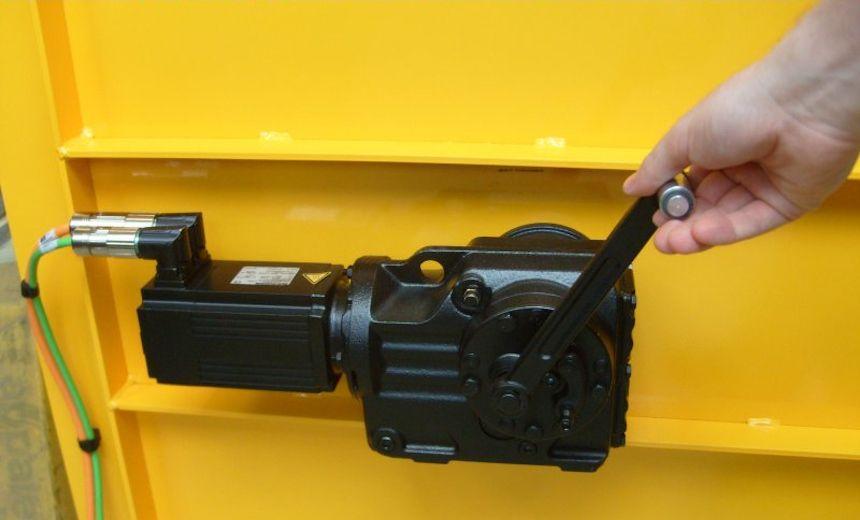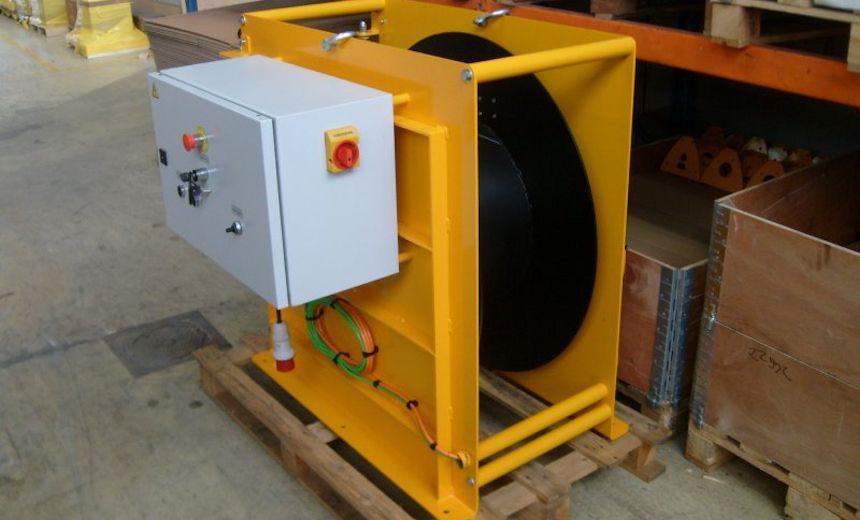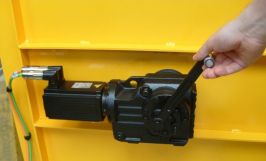 Traverser winch
Presentation
This winch is equipped with an asynchronous servo motor enabling it move wagons up to 100 tons and then to hold them by regulating the effort to precisely position them.
Technical characteristics
Adjustable effort winch by joystick 0.1 t to 4 t, speed: 70 m/min.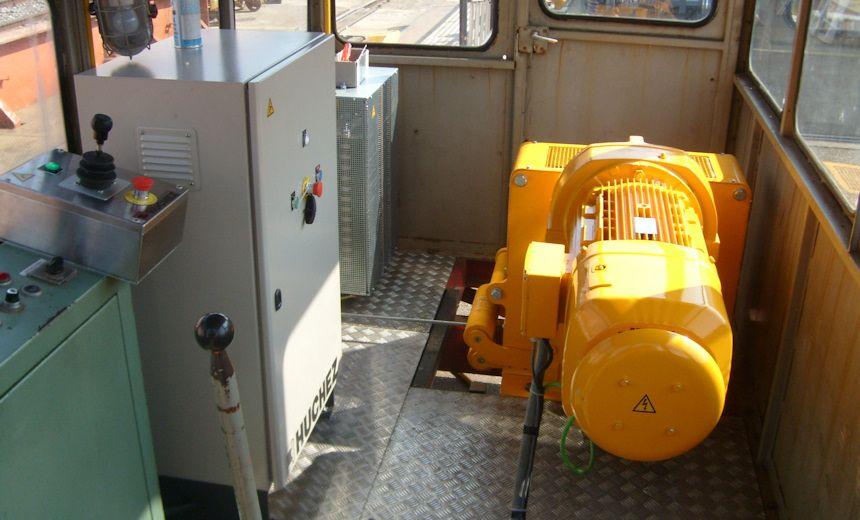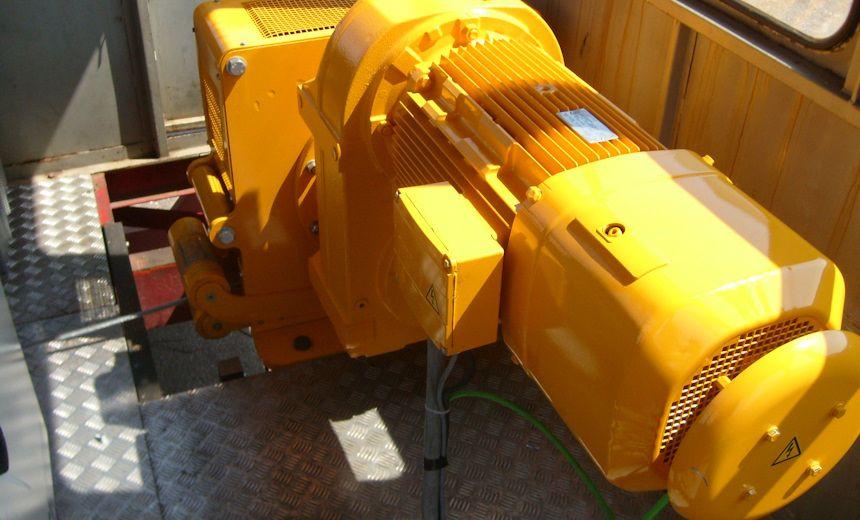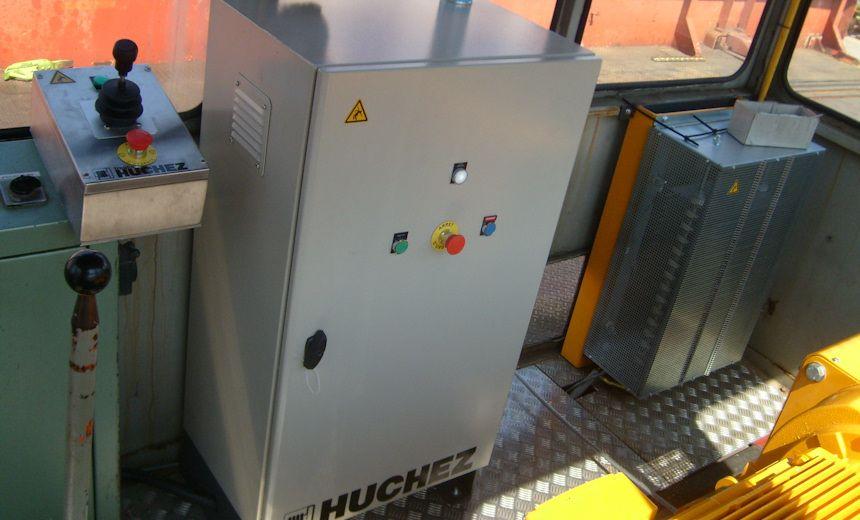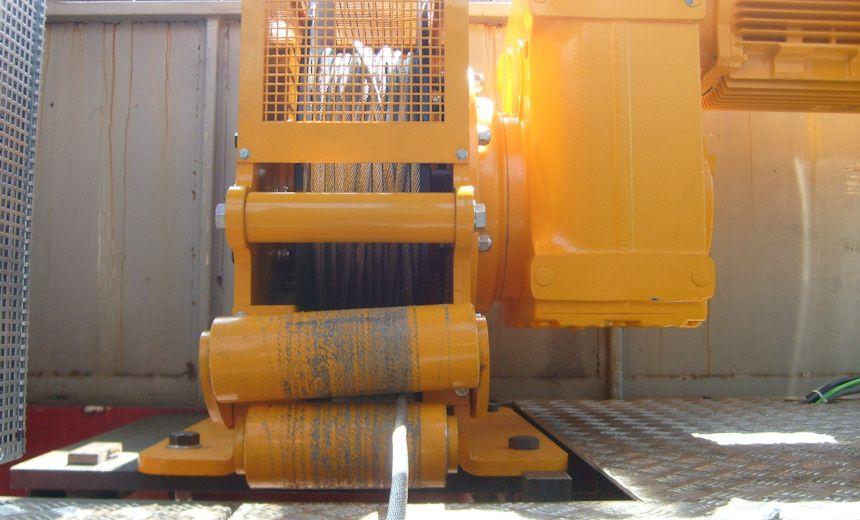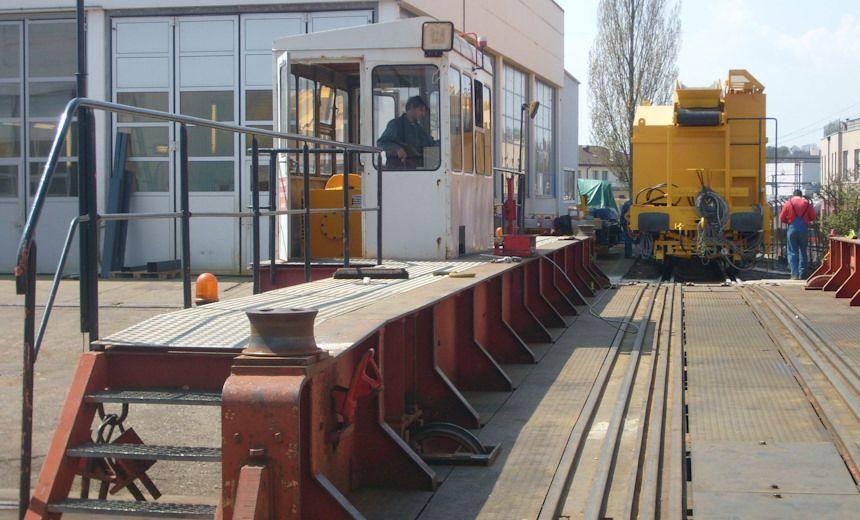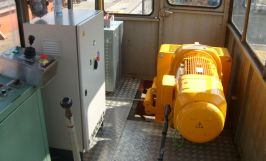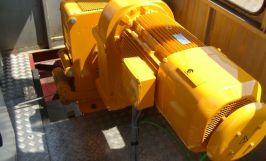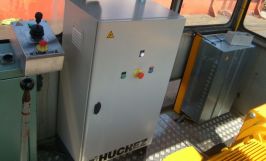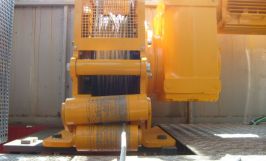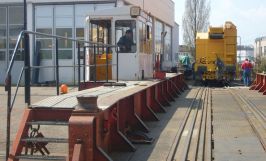 Two ways system winch
Presentation
These 4 synchronized winches are used in a two ways system. They enable the precise move of a 250 tons structure on rails.
Technical chracteristics
3 tons capacity winch, speed: 4 m/min by inverter, useful wire rope length: 12 m.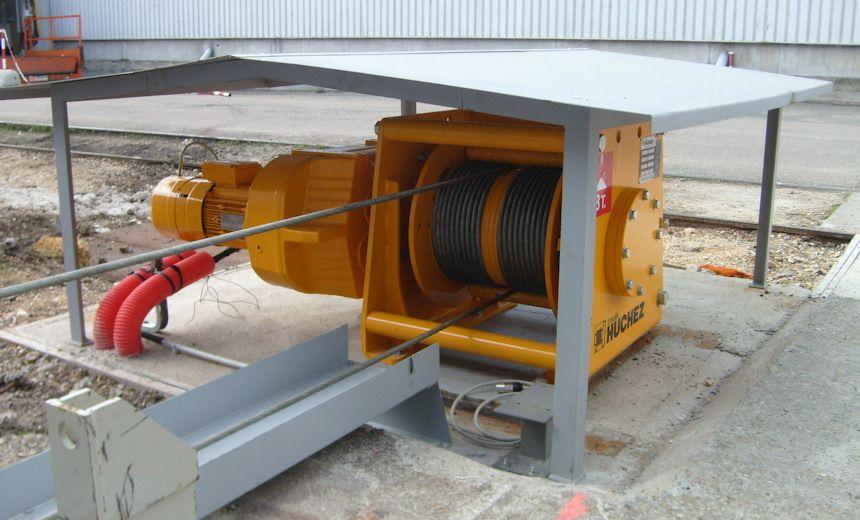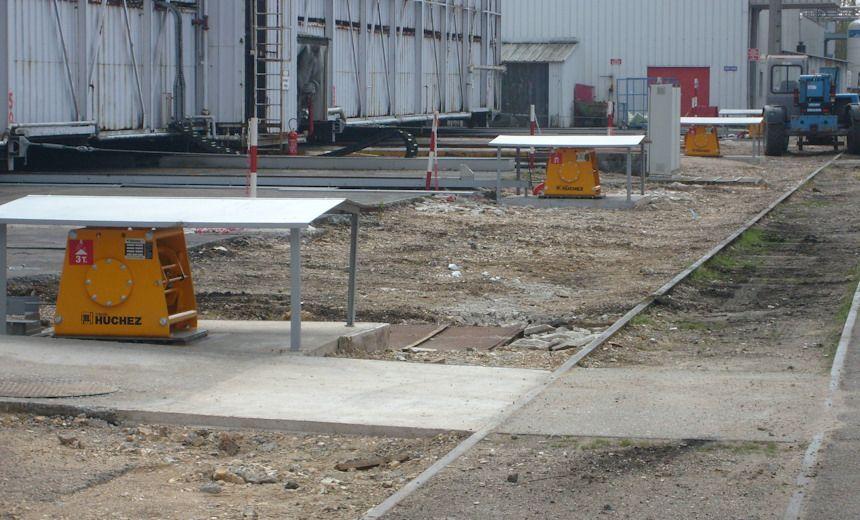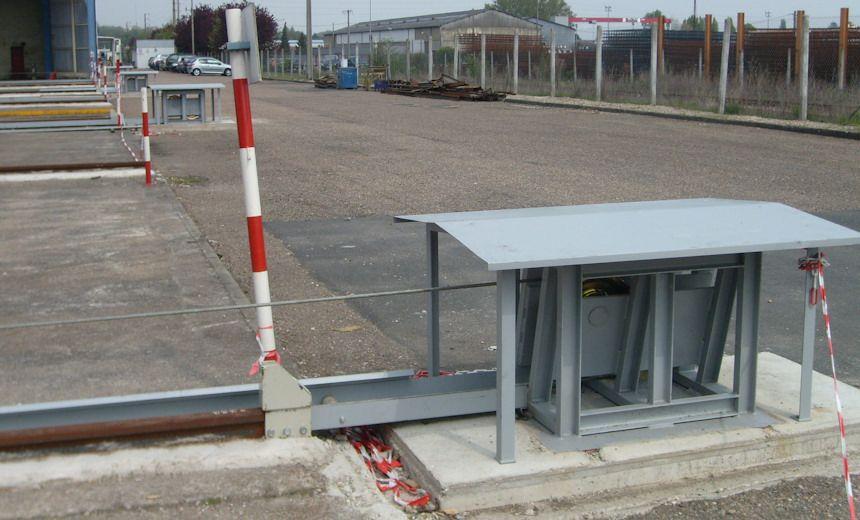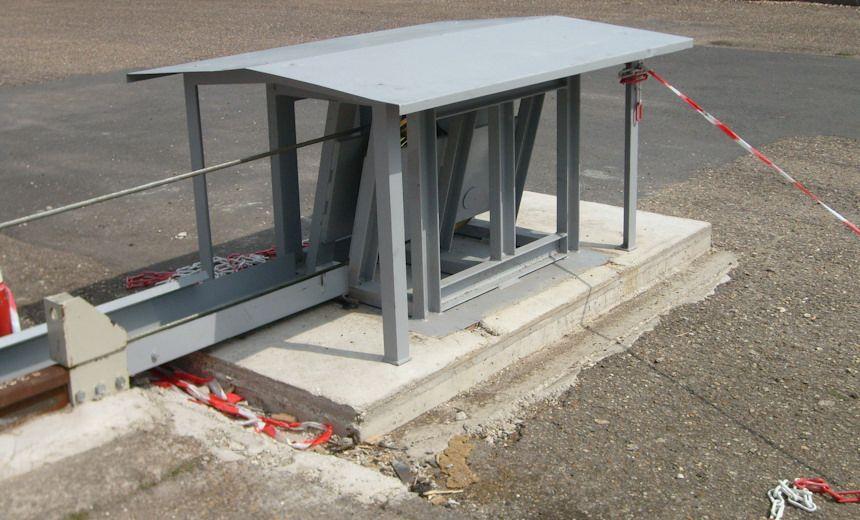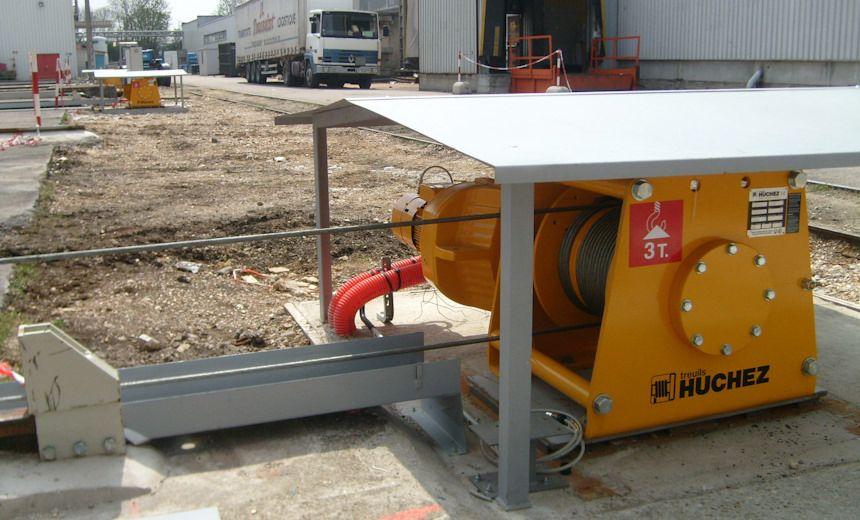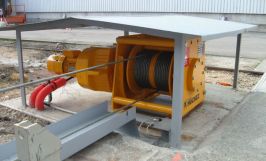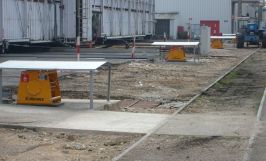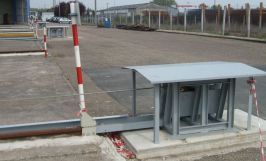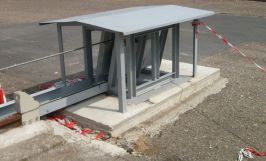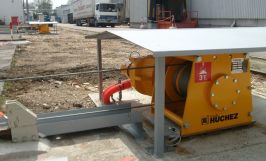 Conveyor winch
Presentation
This winch, equipped with a sheaved wire rope taken back by two slings enable the positioning of the conveyor arm.
Technical characteristics
Capacity: 4 tons, useful wire rope capacity: 12 m, speed 2 m/min and 8 m/min.