HUCHEZ Engineering already manufactured this type of equipment: do not hesitate to submit us your project!
Set of 4 synchronized winches for maintenance work on a bridge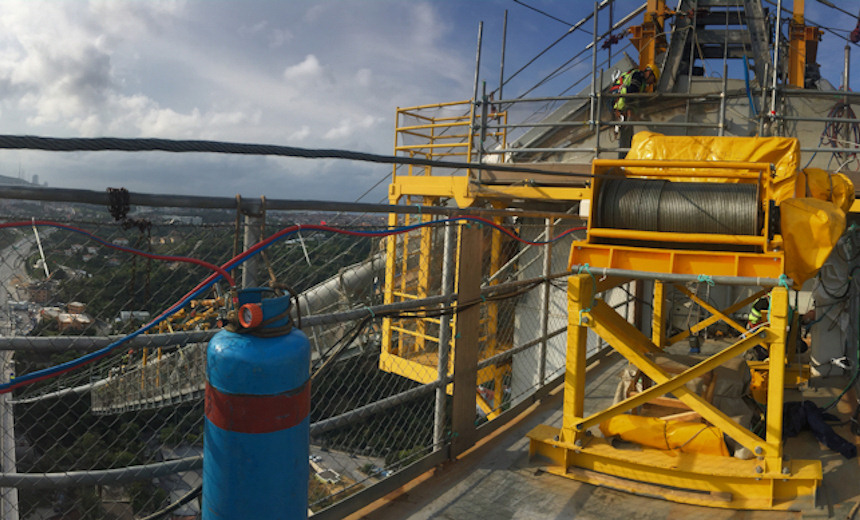 Presentation
This set of 2 double-stacked double drum winches was designed to be used during maintenance work on a suspension ridge in Istanbul (Turkey).
Two winches are connected to the samed load and are synchronized to ensure the horizontality of the platorm throughout its travel. Security is ensured by doubling the carrier wire rope.
A specific function or temporary desynchronization of the winches allows the adjustment of the balance of the platform if necessary.
Technical characteristics
Capacity: 2 x 3 t, power: 400 V, speed: 13 m/min, max. drum capacity: 2 x 600 m, rope diameter: 14 mm, synchronization of the drum by absolute encoders.