You are willing to replace a cable machine (winch, hoist, roller, load arrester...) with a compatible system ? You cannot find a solution because it is a specific machine, the manufacturer is not longer in activity or the model is obsolete...
HUCHEZ Engineering study and manufacture a compatible solution (duty factor, electrical connection, functioning level, mechanical assembly...) with your existing installation. In most cases, no modification will be necessary and the new system will directly replace the old one.
Lifting a heavy door in a nuclear power plant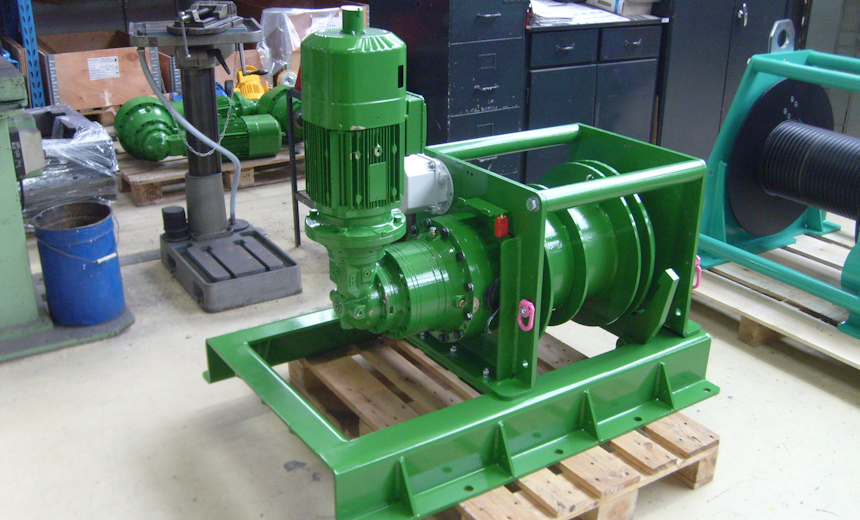 Presentation
The winch is used for lifting a heavy door according to the instructions of an external regulation device.
Technical characteristics
Safety working load (SWL): 2 x 1750 daN, speed: 6 m/min, working cable length: 8 m, hook path after reeving: 2.6 m when reeved with 3 falls, rope capacity: 2 x 13 m with 3 dead turns, rope diameter: from Ø12 mm to Ø14 mm, decontaminable coating, safety handle with security switch, brake ratchet.
Wagon pulling winch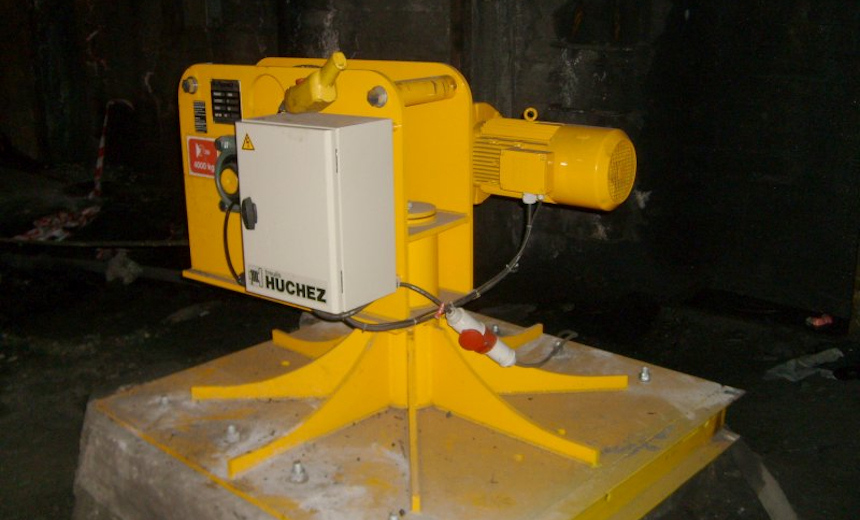 Presentation
This winch used to pull wagons is directly replacing an old system. As the previous one, the winch is mounted on a pivot to accompany the wagon in its deplacement.
Winch trolley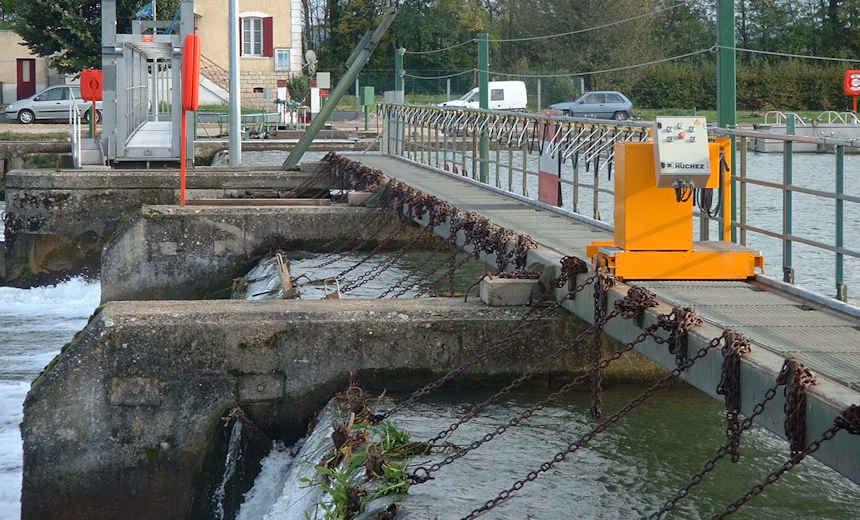 Presentation
This winch on a trolley is equipped with an anti tilting system. This chain system directly replaces a manual winch dating from... Napoleon III !
The lifting and movement of the trolley are electric. Two manual emergency systems have been provided (lifting and moving).
ATEX capstan - replacement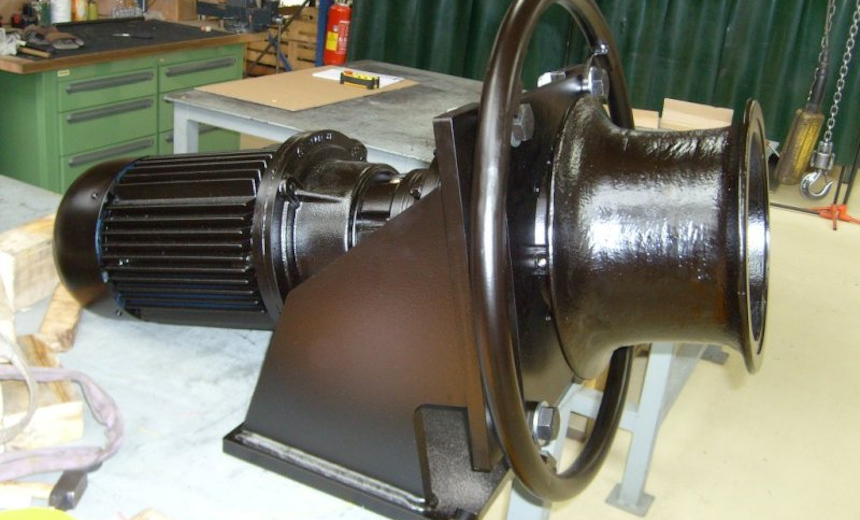 Presentation
This capstan is used for passing ropes on a hydrocarbon unloading dock.
It directly replaced an existing capstan that became obsolete and was no longer manufactured.