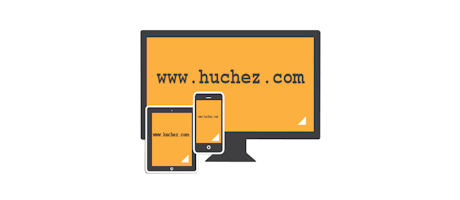 It was expected... here is our new website!
HUCHEZ launches its new website www.huchez.com, totally redesigned for easy access to all the information concerning its know-how and its products.
New graphics, an improved user-friendly and a more complete website... everything has been thought out for quick and easy access to information !
Thanks to the « Responsive Web Design » technology, our website now adapts efficiently to your devices and screens resolution while offering you an optimal navigation.
The new website now consists of six main sections:
Presentation: institutional section presenting HUCHEZ, its organization and its know-how,
Produits: section presenting all the standard products of the HUCHEZ catalogue,
Custom made: section dedicated to custom made projects by HUCHEZ Engineering (special winches, special rope machines...),
Activity-sectors: section presenting the main activity sectors in which HUCHEZ winches are used,
Services: section presenting the services proposed by HUCHEZ (After sales service, subcontracting in machining...),
Media library: documentation section including all of the documents that can be downloaded from the website (photos, press release...).
Other functionalities will be soon proposed to web users: do not hesitate to visit us regularly!
Follow us on the social networks (Facebook, Google+, LinkedIn, YouTube) to know about all our different news.
Happy browsing!