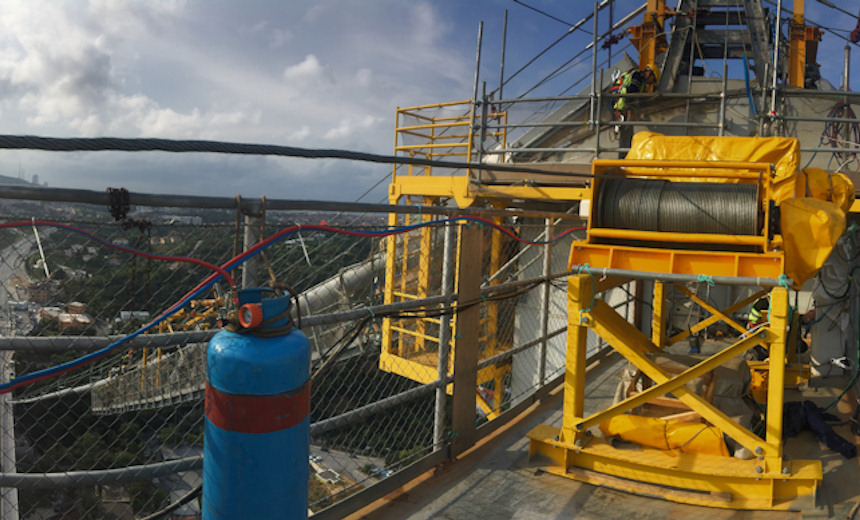 Huchez winches very high above the Bosphorus
Set of 2 double-stacked double drum winches designed to move a platform during maintenance work on the shrouds of a bridge in Istanbul (Turkey).
Both drum (capacity : 3t each, stroke : 600 m) are synchronized in position by encoders. This function managed by inverter drives ensures the horizontality of the platform for a safe work.
Various use modes have been developed to be able to use the drums independently from each other, perform maintenance or adjust their relative positions.